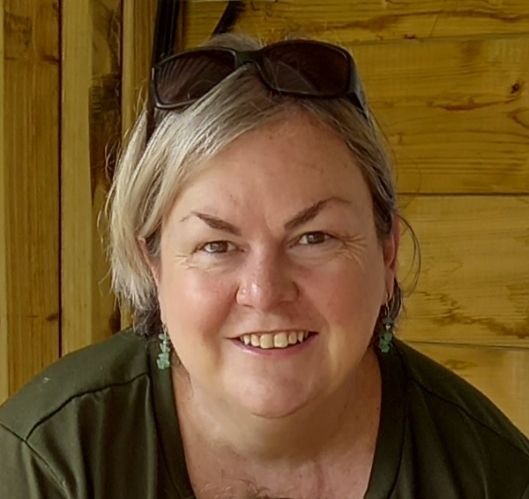 Hi, my name is Alison and I am the owner and chief formulator (!) here at Butterfly Dawn Aromatherapy. I have a Diploma in Aromatherapy, Aromatherapy Massage and a Diploma in Anatomy and Physiology. I create a range of Organic Skincare and Aromatherapy Products for all the family. I am based in the sunny seaside town of Balbriggan in Dublin, Ireland with my husband, daughter and dog! I am a fully insured Aromatherapist and a member of the Association of Registered Complementary Health Therapists of Ireland.
All of my products are cruelty free and vegan friendly and are available in either aluminium or glass bottles and jars. My packaging is made from sustainable paper and plant based ink which helps the environment.
I'm doing this a while. Butterfly Dawn began in 2012 after I was made redundant from an office job. It was mainly a page of affirmations to help me as I was a bit lost back then. Not long after that, my husband hurt his back and I was looking at alternative therapies to help him as I was sick of that disinfectant smell from some of the products he was willing to try! I bought some oils and made a pain relieving massage oil, which worked great for him and the pain and inflammation eased.
This then piqued my interest, so I went to college to study Aromatherapy and Aromatherapy massage and I qualified with a Diploma in 2016. My studies were interrupted, albeit happily, as my daughter was born, but I completed the course and my business has gone from strength to strength. Butterfly Dawn Aromatherapy as you know it now, was developed then following my qualification.
I love that I am able to do something every day that I love and believe in. I get to share my knowledge, the benefit of my experience and my passion with others to help them achieve good health and a peaceful mind; naturally. All of my friends and family, including my young daughter use my products. What could be more rewarding than that?
I hope you enjoy trying my range of products, reading my blogs and browsing on my website. Please feel free to contact me if you have any questions. Alison