✦ HANDMADE ✦ ORGANIC ✦ NATURAL ✦
Welcome to my website where you will find my range of aromatherapy products which are all handmade in Ireland using organic, cruelty free and vegan friendly ingredients. Each blend and idea was created and developed by myself from my home in Balbriggan, Co Dublin.
I have a Diploma in Aromatherapy, Aromatherapy Massage and a Diploma in Anatomy and Physiology. All of my products are created with all of the family in mind as myself, my husband and my 7 year old daughter can verify!
My products are cruelty free and vegan friendly. My packaging is made from sustainable paper and plant based ink which helps the environment and my containers are either aluminium or glass bottles and jars.
FREE SHIPPING ACROSS IRELAND FOR ORDERS OVER €50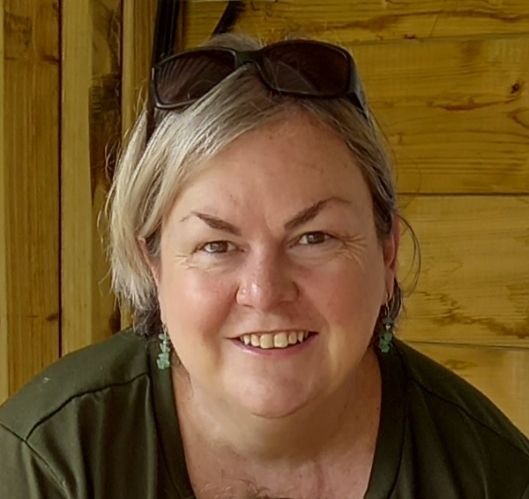 Hi, my name is Alison and I am the owner and chief formulator (!) here at Butterfly Dawn Aromatherapy. I have a Diploma in Aromatherapy, Aromatherapy Massage and a Diploma in Anatomy and Physiology. I create a range of Organic Skincare and Aromatherapy Products for all the family. I also create bespoke products to suit your own personal needs. You can order a bespoke product here, https://bit.ly/Bespoke-Blends
I am based in the sunny seaside town of Balbriggan in Dublin, Ireland with my husband, daughter and dog! I am a fully insured Aromatherapist and a member of the Association of Registered Complementary Health Therapists of Ireland.
I hope you enjoy trying my range of products, reading my blogs and browsing on my website. Please feel free to contact me if you have any questions.
Alison
Essential oils can work to ease the pain of headache and to prevent a migraine attack and help with pain and nausea associated with it.
Aromatherapy, a form of therapy that uses scents and essential oils from plant extracts to relieve the body of discomfort and pain, has been used for thousands of years across many cultures and countries.
Sometimes falling into a restful sleep at night can seem impossible. With the right blend of oils and the right method to use them, you will be able to relax at night
Thank you so much for my new batch of cream for my sons eczema. I have not used any steroid creams for over 6 months now since we started using it. No flare ups at all and it smells great. Thanks again Alison xxxxx
Alison has an array of both creams and oils products. Alison is also more than happy to make ones up especially for you too. Alison is a pleasure to deal with and I have yet to try a product that I didn't like or didn't work.
Thank you so much for my new little lifeline (serenity roller oil). It is amazing for calming me down when I'm feeling anxious. I absolutely love the smell of it as well! Your products really do exactly what they say on the bottle.