FREE SHIPPING ACROSS IRELAND FOR ORDERS OVER €50
✦ HANDMADE ✦ ORGANIC ✦ NATURAL ✦
Hello, I am Alison, an Aromatherapy Consultant in Dublin, Ireland who specialises in creating bespoke blends for women who are looking for a natural remedy to a skincare issue, a physical issue or for some emotional help.
I also have a range of aromatherapy products for everyone, which are all handmade in Ireland using organic, cruelty free and vegan friendly ingredients. Each blend and idea was created and developed by myself from my home in Balbriggan, Co Dublin.
I have a Diploma in Aromatherapy, Aromatherapy Massage and a Diploma in Anatomy and Physiology. All of my products are created with all of the family in mind as myself, my husband and my 8 year old daughter can verify!
I create Bespoke Products formulated just for you and your specific needs which you can order directly from my website.
Click on the button below, then find the link(s) of the products you would like to order and choose your method of payment. Paypal and Credit/Debit Cards accepted.
When payment is received, you will be sent a short consultation form to fill out. Your bespoke product will be posted out to you and you will receive a dispatch email when it is in the post.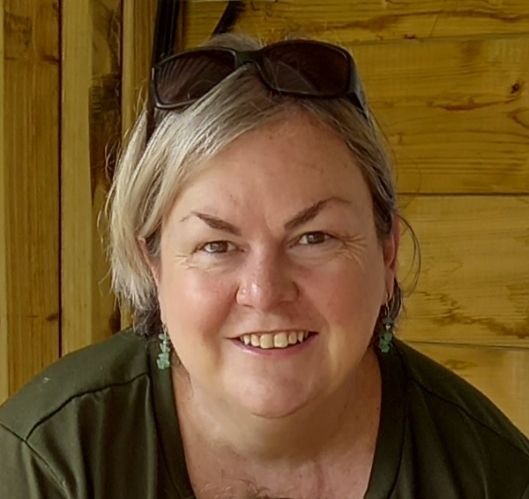 Hi, my name is Alison and I am the owner and formulator of blends here at Butterfly Dawn Aromatherapy. I have a Diploma in Aromatherapy, Aromatherapy Massage and a Diploma in Anatomy and Physiology. I specialise in creating bespoke Aromatherapy blends for women mainly, but all family members are welcome to enquire. I also create a range of Organic Skincare and Aromatherapy Products for all the family.
I am based in the sunny seaside town of Balbriggan in Dublin, Ireland with my husband, daughter and dog! I am a fully insured Aromatherapist and a member of the Association of Registered Complementary Health Therapists of Ireland.
I care about the environment. My products are cruelty free and vegan friendly. My packaging is made from sustainable paper and plant based ink which helps the environment and my containers are either aluminium or glass bottles and jars.
I hope you enjoy trying my range of products, reading my blogs and browsing on my website. Please feel free to contact me if you have any questions.
Alison
I received a bottle of your Night Protection Oil as a gift and I can't believe how soft my skin is! I've been using it a few weeks now and I love using it as part of my night-time routine. It's my ritual before I get into bed, and boy it works.
I have bought a number of products from Alison and have loved all of them. My current favourite is her Goddess Blend. The scent is light but it lingers and I love it.
Alison, that hand cream is amazing!! Started using it immediately after I collected it and can see a difference already and I love how it absorbs straight away with no greasy after affect.