Aromatherapy and Hayfever
Posted on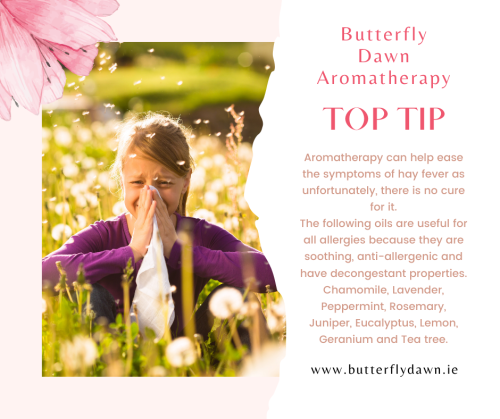 The sun has made an appearance recently and along with it came the dreaded pollen watch! If you suffer with hayfever, Spring and Summer can be a time of suffering. Hayfever is an allergic reaction to various airborne substances and it can affect people in different ways. However, common symptoms are:
Blocked or Runny Nose
Sneezing
Itchy eyes
Itchy throat mouth and nose and ears
Loss of smell
Aromatherapy can help ease the symptoms of Hayfever as unfortunately, there is no cure for it.